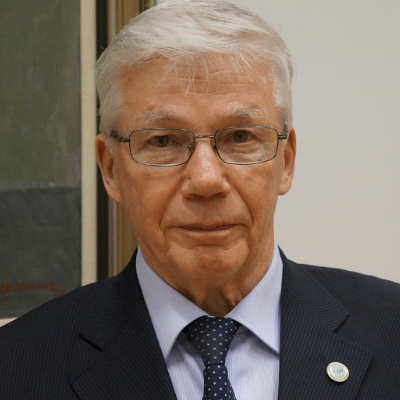 Professor Jorma Rantanen, is a researcher and specialist in occupational health. He made his PhD on radiation biology and biochemistry in University of Turku. Until 2003 he served for 30 years as Professor and Director General of the Finnish Institute of Occupational Health, FIOH.
He has experience in practical occupational health services, in clinical occupational medicine, clinical radiology, occupational toxicology and risk assessment. He has published about 500 research and professional (practice) articles, including several books and book chapters on occupational health, occupational medicine, radiation biology and toxicology, risk assessment, prevention of occupational cancer, textbooks and guidelines for training and education of OSH professionals on risk assessment, good occupational health and safety practices, basic occupational health services, and guidelines for implementation of new legislations on occupational health and safety.
Professor Rantanen has served as expert for WHO, ILO, UNEP and EU and was elected the President of the ICOH for the tenures 2003-2006 and 2006-2009. Dr Rantanen has evaluated research institutions and government research programmes of Finland, UK, USA, and the Nordic Countries. He has served for eight times as a one-man committee for the Finnish Government in six different jurisdictions, including Finnish University reform and Finnish Government Research Institutions.